JBPCo
Process pictures of the crew coming together.
Johnny Bronx Pizza Co. Logo
Lightning fast New York style pizza by the slice.
JBPCo Box Collage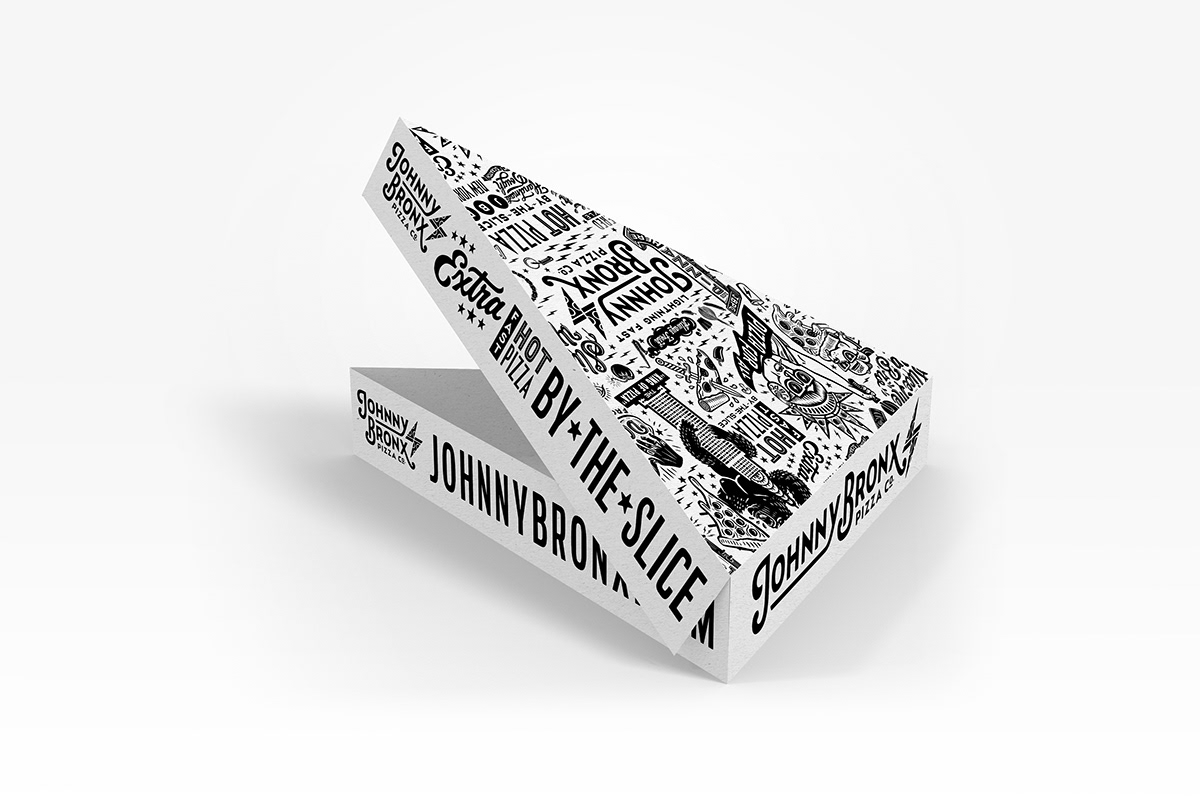 JBPCo Slice Box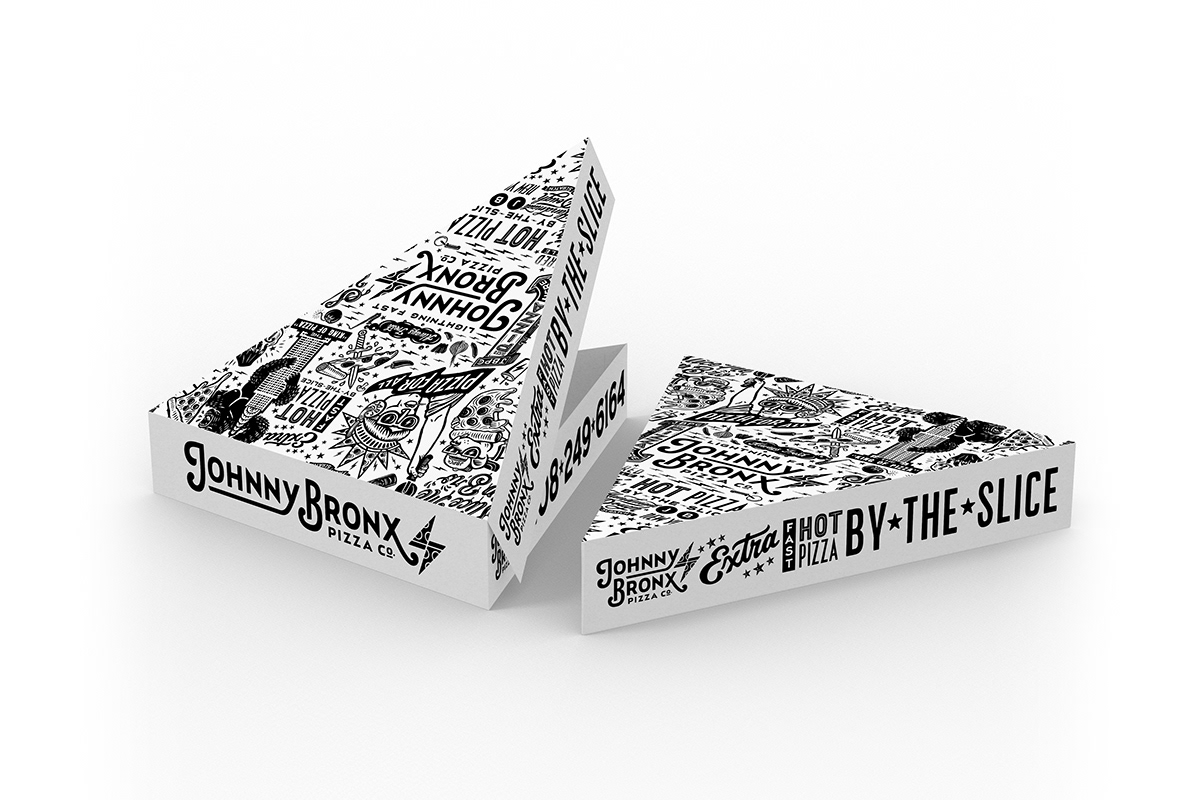 JBPCo Cups
JBPCo Cups
Mural Pattern
Pattern of illustrated brand assests.
REPEATABALE MURAL
Created a mural repeatable pattern of illustrated assets to really bring out the attitude of the brand.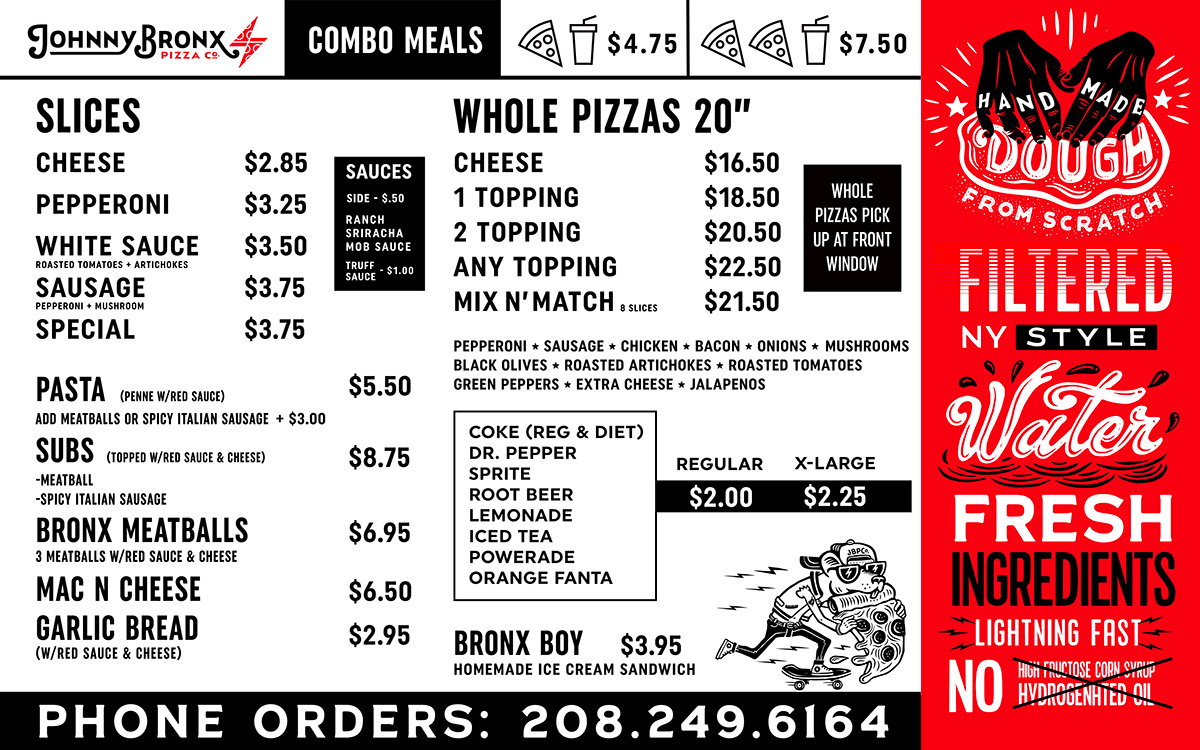 JBPCo Menu
JBPCo Pizza Rat
JBPCo Lady Liberty